Current Shows


Everything But the Kitchen Sink - Group Show
Exhibition: July 8 – August 31, 2023 OPENING RECEPTION Saturday, July 8th 4 pm-9 pm
La Luz de Jesus Gallery
4633 Hollywood Blvd.
Los Angeles, CA 90027
(323) 666-7667
"New York- East Village Artists"11/24/2021 to 02/20/22
KWANHOON Gallery
11, Insadong 11-gil, Jongno-gu, Seoul, Republic of Korea




"Beat Goes On: Urban Art from East Village NY to SW China"
May Park Gallery and Park Image Space
四川省成都市金牛区金府巷13-27号
No.13-27, Jinfu Lane, Jinniu District, Chengdu, Sichuan, China
Sept. 30 to Dec. 30 2020

For the first time in Chengdu history, starting on September 30 you will have the unique opportunity to follow the rhythms of the past and explore the history of urban art within the various halls of May Park Gallery and Park Image Space. From its roots in 1970s New York City to the present, And The Beat Goes On: Urban Art from East Village NY to SW China is an exploration of the sights and sounds of international youth culture as well as an exploration of its interpretations on the walls of Chengdu.


"East Village, NY: Vulnerable and Extreme"
December 13th, 2018 through February 24th, 2019
The Seoul Museum of Art (SeMA)


Curated by Gracie Mansion



John Ahearn, Jean-Michel Basquiat, Mike Bidlo, TongYull Chae, Tseng Kwong Chi, Buster Cleveland, Sue Coe, Arch Connelly, Jane Dickson, Judy Glantzman, Rodney Alan Greenblat, Timothy Greenfield-Sanders, Duncan Hannah, Keith Haring, Tessa Hughes-Freeland, Mark Kostabi, Stephen Lack, Greer Lankton, LD Lawrence, Marcus Leatherdale, McDermott & McGough, Kohlhoffer/Minter, Rick Prol, Jim Radakovich, Walter Robinson, James Romberger, Andreas Sterzing, David Wojnarowicz, Martin Wong









Daegu Art Fair 2017 Booth No. 94 with

WAVE-I

2017.11.8-12
I am in a group show of artists working on the Lower East Side and East Village. I have just one new piece in the show. It should be fun.
ALL | TOGETHER | DIFFERENT
A Survey of Working Artists on the Lower East Side
Manny Cantor Center
February 12 – April 1, 2015
Curator Linda Griggs; curatorial assistance Yona Verwer
Opening Reception Thursday, February 12, 7-9 PM
Manny Cantor Center, 197 East Broadway, NYC 10002



I will be showing five paintings with Sensory Evolution Gallery Booth #607 in the
Overture | Miami Art Fair
.

Schedule

"An Evening at Rao's in Miami"

Tuesday, December 4, 2012
Vernissage | For VIP and Press exclusively
December 4 | 7 – 9pmPublic Hours
Wednesday – Saturday | Dec. 5 – 8 | 11am – 7pm Sunday | Dec. 9 | 11am – 6pm

Location
NW 34th Street & Buena Vista Avenue – MIDTOWN |
Miami | Florida | 33127







I am in a show called, "Crossing Houston", at SMART CLOTHES GALLERY opening on September 11, 2012 6 to 9pm. and running from Sept. 11 to Oct. 11. The show is meant to illustrate how much historic work came out of The East Village during the 1980's. The whole scene then moved to SoHo, then Chelsea, and now back across Houston Street to the Lower East Side. It's being curated by Gracie Mansion, Hal Bromm and Paul Bridgewater.
I have 5 pieces in the show from the heyday of the East Village from the mid 80's.
Artists in the show include Keith Haring, Jane Dickson, Mike Bidlow, David Wojnarowicz, Rick Prol, McDermott/McGough, Jim Radakovich, Rodney Alan Greenblat Marcus Leatherdale, Barry Bridgwood, Luis Frangella, Duncan Hannah and John Ahearn.
SMART CLOTHES GALLERY is at 154 Stanton St. at Suffolk St. one block below Houston St. Take the "F" train to 2nd. Avenue. If you are at the front of the train, you can exit at 1st. Ave. and you are only a few blocks away.
Wed - Sunday 12pm - 6:30pm

154smartclothes@gmail.com 212-627-3276 154smartclothes.com




520 West 21Street New York, NY 10011




For the Arts And Sciences in West Virginia
One Clay Square,
Charleston, WV 25301 take the I-64/77, exit #100

Clay Center Collectors Club Preserving a Legacy: 25 Years of Collecting
September 14, 2011 – January 8, 2012
Organized by the Clay Center


Since 1986 the Collectors Club has purchased 51 paintings, sculptures, drawings and prints for the Clay Center's permanent collection. This exhibition offers a rare opportunity for visitors to view the majority of these acquisitions collectively. Among the artists are Chuck Close, Helen Frankenthaler, Viola Frey, Edward Hopper, Joseph Hirsch, Jasper Johns, Roy Lichtenstein, Pablo Picasso, Frank Stella, Marguerite Thompson Zorach and Jim Radakovich.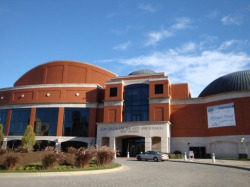 I have one piece in the Museum's Permanent collection that is in this show

.






"WHERE IT TAKES YOU: MICA Alumni Group Exhibition"
Art Connects - Spattered Columns Exhibition Space
SPATTERED COLUMNS, NEW YORK

January 12th, 2011; 6pm-8pm -
February 8, 2011
Exhibiting artists include: Mike Berlant, Andrew Blaize Bovasso, Eduardo Cunha, Annie Ewaskio, Lola Flash, Michelle Hagewood, Maya Nahshon Kasper, Barry Katz, Steven Ketchum, Jeemin Kim, Sinae Lee, Lindsay, Colleen Lodge, Jean Promutico, Jim Radakovich, Allie Rex, Stacy Seiler, and Ned Snider.
The opening reception for Where it Takes You will take place from 6pm-8pm on Wednesday, January 12th, 2011 at Spattered Columns, 491 Broadway, 5th Floor, New York, New York 10012. The show will run until February 8, 2011. Hours: Tue. to Fri. 12pm to 6pm
Spattered Columns is located at 491 Broadway, Suite 500, New York, NY 10012 Phone 646-546-5334
NW corner of Broadway and Broome Street By subway, take R to Prince Street; A, C or E to Spring Street; 6 to Spring.